NEW
Magic, Mystery, Madness
A collection of Ekphrastic stories
by Andrew Geyer
Terry Dalrymple
Jerry Craven
edited by Tom Mack
graphics by Jerry Craven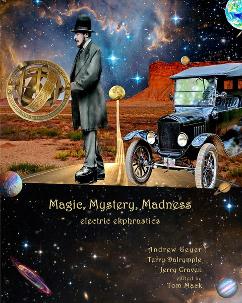 Now available: a major anthology of Texas fiction. For details, click here.
Foreword Magazine names Women of Thunder
best multicultural novel of the Year
Foreword Magazine names The Wild Part finalist for best novel of the year in two categories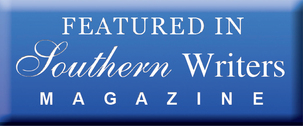 Dancing on Barbed Wire
Terry Dalrymple, Andrew Geyer, and I each wrote a third of the tales in this collection of closely-related short stories. While we chose not to say who wrote which stories, editor Tom Mack in his introduction does name the writer for three of the stories. Then he poses a fun challenge based on the evidence he provides: "It's up to you, dear reader, to put your powers of literary analysis to the test and extrapolate the identities of the authors of the remaining tales."
We know of no other collaboration that has produced a unique book of short stories that are so interrelated as to almost form a novel, while each story stands alone as a separate work of art. We are quite excited about this unusual---and we hope ground-breaking---treatment of short fiction.
We are all native Texans, and all of the stories take place in Texas. For more information go to a website dedicated to Dancing on Barbed Wire: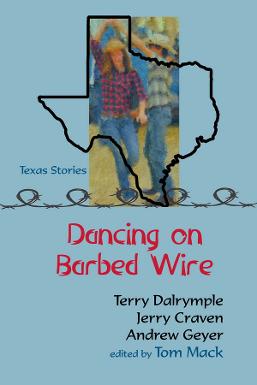 Ceremonial Stones of Fire

I based these eleven exotic stories on real experiences and people I knew in Malaysia, Singapore, Indonesia, Nepal, Thailand, and along the pirate coasts of the Straits of Malacca:
New Opal Ring
A Man He Never Knew
Shadow Man
The Odor of Durian
The Eyes of the Cat
Caught by Memory
The Bomoh's Apprentice
The Skulls of Chiang Mai
To Buy a Knife
A Magic Pig
Ceremonial Stones of Fire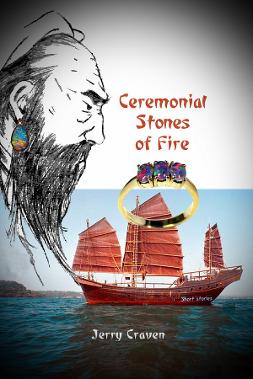 Mystery/adventure in an exotic setting
The Jungle's Edge, my sixth novel, has a cover featuring a painting by the talented Peter Kim. This is a literary novel presented as a mystery/adventure. It has a touch of romance and some examination of the nature of art. It tells the stories of some likable folk, some criminals, and some genuinely odd people. Set in exotic Kuala Lumpur and the jungles of West Malaysia, the novel features Malaysians and Texans. I once learned enough Malay to converse in the market places of Malaysia, and I still speak Texan almost as well as the cowboy in the story.
From Angelina River Press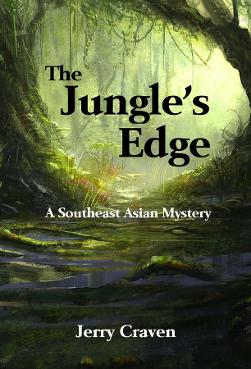 Parallel Hours, a book I wrote with Andrew Geyer, is a time-travel novel featuring three people who escape the Soviet invasion of Baku in 1990 by using a time window that strands them in 1221, right before the Mongol invasion of the city.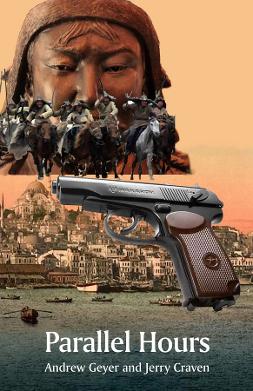 Now available from TCU Press
Before publication, Women of Thunder won three awards. The Deep South Writers Conference named the book Best Novel in their yearly contest. Novelist Ernest Gaines made the final choice. In his evaluation of Women of Thunder, Gaines wrote: "It is a story of love and adventure, of reality and fantasy. The characters, the places they visit and the action are real. The language is simple and true. It is written so well that it holds our interest and keeps us turning the pages. This writer has great talent." A chapter from Women of Thunder won the Creative Writing Award from the Conference of College Teachers of English, and the North Texas Professional Writers Association gave Women of Thunder first place for a novel in their yearly contest.
While the novel is a sequel to The Wild Part, it isn't necessary to read The Wild Part to follow the new story.

Named The Best Multicultural Novel of the Year
Read a review by Roberto Bonazzi
Read a pre-release review by David Bowles.
Click here for a website dedicated to Women of Thunder
Click here to read comments by the author and an assessment by a professional editor.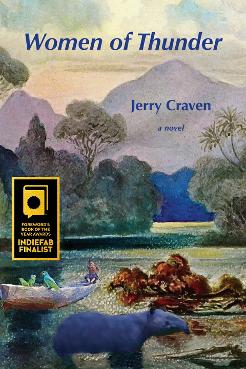 The Wild Part
a novel based on real people
now available in print and for Kindle and Nook
From the preface:
While this is a work of fiction, it is based on my own adventures in the wild part of Venezuela. In writing this story, I drew inspiration from Jerzy Kosiński's wonderful book, The Painted Bird, especially from the way Kosiński turned his experiences in wandering around Europe into a novel. As Kosiński did, I write from memory filtered through imagination.
To see the full cover and read about the story, click here: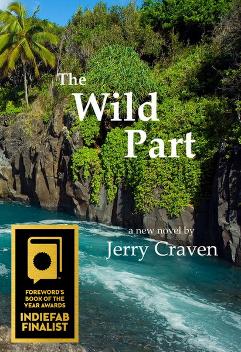 available in print and for Kindle
Saving a Songbird is a collection of short stories with a twist: they are nonfiction. The I constructed the tales by using techniques of traditional short story writers. Each story tells of the narrator's dealings with unusual people he knew, many in various Venezuelan villages, others in towns in Texas. Several of the stories have won first place in national contests. My brother Carl wrote a memoir telling of some of the same events.
published by Slough Press
More about Saving a Songbird.
Cover painting by Tommy Humphrey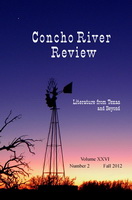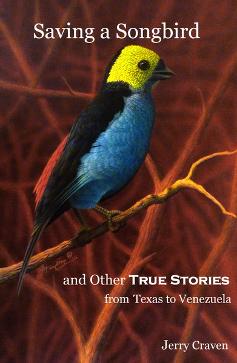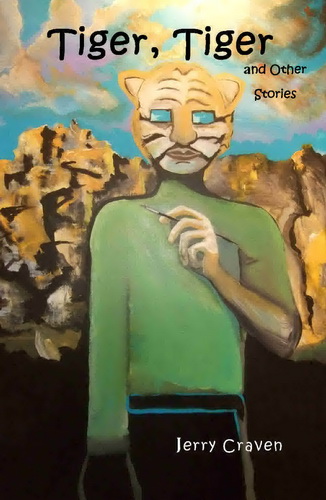 Searching for Rama's Spear available in print and for Kindle
from Slough Press
A modern Nancy Drew type of mystery set in the deep East Texas forests, a novel featuring
● teenager Brooke Singh who must solve the mystery of who stole an ancient ruby
● a cat named Dao that rides in a backback
● two helpful sidekicks
● a trickster crow and a pet raccoon that is no pet
● a gypsy king
● some dangerous backwoodsmen
artwork by Amy Ness
Click here: a must read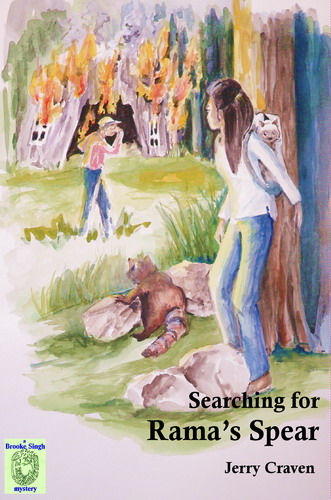 "Highly Recommended" --The Historical Novel Society
From Slough Press : The Big Thicket will take you through a family saga that reaches from Marie Laveau in the New Orleans of 1835 to the riverboats of East Texas in the 1870s. This is a tale of people in the wildest part of the American frontier, the Big Thicket, where law is sometimes only a rumor. There is Venna who has the reputation of roaming the Thicket at night as a wolf and witching rain out of the stars. There's Lucius Simmons, an ex-slave and the woman he loves who struggle to find a preacher willing to marry a mixed race couple. There's Tim Coke who discovers some disturbing family secrets and who must challenge friends and family to prevent a hanging. This story will keep you turning pages and will leave you with much to ponder.
available in print and for Kindle
Read a review from The Historical Novel Society
More about the book

Includes Big Thicket photographs by Bruce Jefferson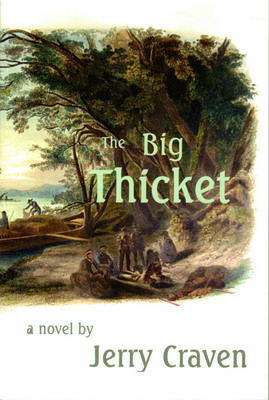 From VAC Poetry
Becoming Others collects new poems and poems selected from publications over a long poetic career. The poems are personal and intense expressions of feelings, finely crafted, with attention to imagery, sound, and rhythm.